https://www.heraldandnews.com/news/local_news/pacific-power-customers-could-see-higher-electricity-bills/article_1674d6e1-d2ae-58ae-9251-e4fc1a3d2fd9.html
Pacific Power customers could see higher electricity bills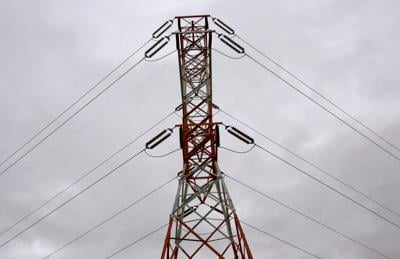 < Oregon utility customers could see higher electricity bills if state regulators approve rate hike proposed by Pacific Power.
Pacific Power is asking Oregon regulators to approve an electricity rate hike that could increase residential customers' utility bills by as much as 14%.
Customers and advocacy groups will get a chance to weigh in on the utility's proposed rate hike later this month..
PacifiCorp. — the Portland-based parent company of Pacific Power — needs the increase to offset the costs of climate change and renewable energy projects and wildfire mitigation efforts along inflation, according to the Oregon Public Utility Commission.
The state regulatory panel will hold a virtual public comment hearing on the proposed rate hike on Tuesday, May 24.
The state utility panel said overall the rate increase totals 6.8% or $84.4 million but will impact different customers differently.
"For a residential customer using an average of 900 kWh (kilowatt hours) per month, the increase would be $13.01 or 14.16 percent for single family residential customers; and, $6.97 or 11.0 percent in a multi-family home using an average of 600 kWh a month," according to the state utility commission.
Pacific Power said in a May 17 announcement that the proposed rate hike averages 4% across customer categories and totals $50.5 million.
"We know that 2021 was a difficult, volatile year for energy prices in the West," said Matthew McVee, vice president of regulatory policy and operations for Pacific Power. "The past year saw a record heat dome in the Northwest and unseasonable cold snaps. Our 10-state footprint and diverse sources of power generation allowed us to weather these extremes. However, the spike in the cost of electricity we needed to buy on the market to serve customer needs, the drop in hydropower generation caused by the long-term drought, and prices for the natural gas, which is used in some of our generating plants, still exceeded projections."
The rate hike will go through a public comment and hearing process with state regulators slated to vote on the plan in December. If approved, the higher electricity rates would start in 2023.
The utility commission said PacifiCorp cited the costs of closing down coal-fired power plants and its climate change-induced move to renewable energy including windmills as impetus for the increase. Pacific Power also said it will also rollout new discounts in June for lower-income customers with "income restraints"
Inflation is also driving part of the rate hike request. It will also be part of opponents' push against the increase. The U.S. is seeing its highest inflation rates in forty years — including record setting gasoline prices.
Higher prices hit lower income households the most.
An advocacy group representing utility customers said Thursday that it opposes the proposed hike.
The Oregon Citizens Utility Board said the increase could raise rates by as much as $106 million. The group worries about higher summer air conditioning bills in southern and eastern Oregon.
"We are deeply concerned about how this rate hike will affect customers," said Bob Jenks, CUB executive director. "Pacific Power serves many communities that are struggling. Every effort should be made to keep rates affordable for the many customers who struggle to pay their bills."
PacifiCorp is a subsidiary of Berkshire Hathaway. The conglomerate was built by Warren Buffett. Its holdings and investments also include GEICO Auto Insurance, BNSF, Benjamin Moore & Co., International Dairy Queen Inc., See's Candies, Helzberg Diamonds and Duracell.
====================================================
In accordance with Title 17 U.S.C. section 107, any copyrighted material herein is distributed without profit or payment to those who have expressed a prior interest in receiving this information for non-profit research and educational purposes only. For more information go to: http://www.law.cornell.edu/uscode/17/107.shtml